The Red Wheelbarrow Review (RWR) features authentic works of poetry, fiction, and creative nonfiction. Our award-winning contributors have been published in Best American Essays, Glimmer Train, Georgia Review, Greensboro Review, McSweeney's, North American Review, Orion, and Poetry, and many others. RWR is on the lookout for established and emerging writers.
_____________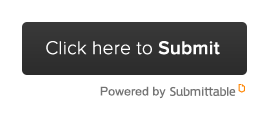 _________
Aesthetic schools are of little concern to us; what matters is that the poem, story, or essay presents an authentic investigation into the concept of transcendence as glimpsed in reality and how it constitutes human experience. This may take shape in various shades, from inspirational to that which haunts, from joyous to horrifying, and everything in between. All submissions must have one thing in common no matter the form: a tethering to the reality. In other words, we do not accept fantasy or genre science fiction. Things are strange enough here in the "real world" where the boundaries between reality and fantasy are ablur.
________
We like writing that challenges you, the writer: writing that drags you out of your comfort zone, refuses to stroke your sense of self-esteem, writing that DARES you to let it have its say. Send us your evocative work.
__________
Our reading periods are year-round. Send us only your very best work. This is a highly competitive field. Our foremost criterion is quality. Submitted works must be written or translated into English.
________
Withdrawals can be accomplished through Submittable. Simply click the "Withdraw" feature. E-mailed withdrawal requests are NOT permitted. We do not refund withdrawals.
_________
Publication decisions are made by the editors. Our response time is generally 6-8 weeks. You may log-in to your Submittable account at any time to check the status of your submission. If you have not heard back from us within two months you may email rwreditor@gmail.com.
_______
Authors retain all rights but agree to credit The Red Wheelbarrow Review if work is published elsewhere after first appearing here.
Anyone 18 years of age and over may submit to The Red Wheelbarrow Review.
________
Thank you! We look forward to your submission!